TRAINING COURSES & CLASSES & CERTIFICATES
---
PYTHON FOR FINANCIAL DATA SCIENCE
This class lays the foundation for applying Python for interactive financial analytics and financial application building. Become a skilled Python data scientist.
---
ESSENTIALS OF PYTHON FOR ALGORITHMIC TRADING
This class — our "Online Summer Bootcamp" — covers topics of importance for automated, algorithmic trading with Python — build your own algo trading fund with Python or become a star trader within a big institution one day.
---
PYTHON FOR COMPUTATIONAL FINANCE
Do you want to become a Python Quant — doing rocket science on Wall Street? Then the Python for Computational Finance class is for you, covering some of the most relevant topics in financial engineering. NEW Certificate in Python for Computational Finance.
---
PYTHON FOR ALGORITHMIC TRADING CERTIFICATE
This 16 week program (see example study plan) offers you intensive training classes, live online sessions and practice modules to master Python for Financial Data Science & Algorithmic Trading. A certificate in co-operation with the htw saar University of Applied Sciences is awarded after successful completion.
---
PYTHON FOR COMPUTATIONAL FINANCE CERTIFICATE
This program covers a broad spectrum of topics in quantitative finance, such as basic finance with Python and computational finance for option pricing & risk management. A certificate in co-operation with the htw saar University of Applied Sciences is awarded after successful completion.
---
FINANCE WITH PYTHON
This online training course teaches finance from fundamental principles and introduces Python in a gentle manner, covering the basics that are particularly relevant in finance in appropriate detail.
---
PYTHON FOR EXCEL
Excel is a powerful tool that is used in many different areas in finance. Adding Python to Excel's capabilities makes it an even more powerful tool for data and financial analytics.
---
PYTHON TOOLS & SKILLS
To become a proficient and effective Python Quant and Programmer, you need to master the basic tools and skills regarding Python deployment, development and distribution.
TOP 10 BANKING ANALYTICS SOLUTION PROVIDER
Free Python for Finance Email Course
By signing up you agree to our Privacy Policy.
WHY ATTEND OUR CLASSES?
STRAIGHT FROM THE HORSE'S MOUTH
Dr. Yves J. Hilpisch not only has authored Python for Finance (O'Reilly) and Derivatives Analytics with Python (Wiley Finance). He also has authored the Python-based financial analytics library DX Analytics, is founder of The Python Quants Group and organizer of the For Python Quants bootcamp series.
Felix Zumstein is founder of Zoomer Analytics and has authored himself the popular library xlwings to integrate Python with Excel.
UNIQUE LEARNING PLATFORM
With the Quant Platform we have created a fully integrated platform for doing Python trainings. The platform has a wealth of capabilities to conduct and manage online trainings as well as to learn Python in the browser. It also gives you all the resources you need after finishing a training. There is also a user forum that is active 24/7. Benefit from our experience with dozens of live and online training classes and hundreds of participants.
UNIQUE COVERAGE
On the one hand, our trainings cover topics that you hardly find anywhere else. On the other hand, the combination of trainings we offer — financial data science, algorithmic trading, computational finance, Python tools & skills — is for sure unique. Benefit from our specialization in Python for Finance & Algorithmic Trading. Build you own trading operation or secure your dream job in finance.
LIVE AND SELF-PACED
In general, training sessions are live — but they are also recorded for later watching. This allows you to participate even if you have an unpredictable schedule or if you are in a different time zone. On the Quant Platform, you can post questions in the user forum and work through all the materials at your own pace at any time.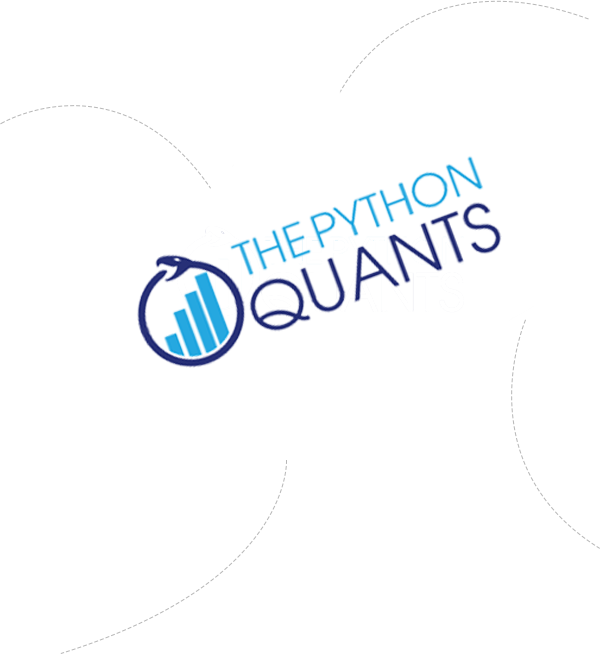 UNIVERSITY CERTIFICATION
"